In this episode, Dr. Ludy Green sits down with Andrea Powell, founding director of Karana Rising, a survivor-led social enterprise engaging survivors of human trafficking in creating artisan products and advancing the rights of survivors everywhere.
Prior to co-founding Karana Rising, Andrea was the founding director of FAIR Girls where she led the opening of the first safe house specifically for survivors of human trafficking in the nation's capital. Andrea is Karana Rising's chief liaison to the Department of Justice's D.C. Anti Trafficking Task Force where she leads efforts in law enforcement training and prevention education outreach to youth across the nation. Andrea was a key advocate addressing online sex trafficking through the websites Craigslist and Backpage. She remains active as an advocate addressing the wrongful arrest and incarceration of human trafficking and sexual exploitation survivors in the United States.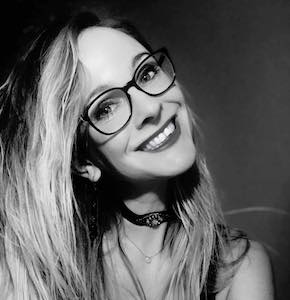 Founding Director of Karana Rising
She has a Masters in European Law and Economics from the University of Bonn, Germany and obtained her bachelor degree at Texas State University. She has been published in the Washington Post, New York Times, NBC, MSNBC, Thomas Reuters, Huffington Post, and more. As an expert on the human rights issue of human trafficking, Andrea provides consulting services to Polaris Project, UNITAS, Freedom Fwd, IOFA, and several state and local enforcement programs.
Click this link to learn more about and support Tiffany, the child sex trafficking survivor that Dr. Green mentioned on the podcast.
HOW TO LISTEN
YOU CAN LISTEN ANYTIME ON OUR WEBSITE OR SUBSCRIBE TO
ENDING DOMESTIC ABUSE IN YOUR FAVORITE PODCAST APP: