Although Domestic Violence Awareness Month has come to an end, listening and giving a voice to survivors is something we must do all year long. In this episode, Dr. Green speaks with Angeline Constantinou, a survivor who went from creating an exit plan for leaving an abusive partner to becoming a successful, financially independent businesswoman, speaker, and podcast host.

After leaving her abusive ex-husband which was her first step to feeling FREE, Angeline has transitioned from a victim to a victor in her life! After escaping her ex-husband, she started working in an advertising agency from 9 – 5. Her job was paying her a decent wage but something inside of her was seeking more than a decent wage. She knew she had a message to share with the world, but just didn't know how to do it.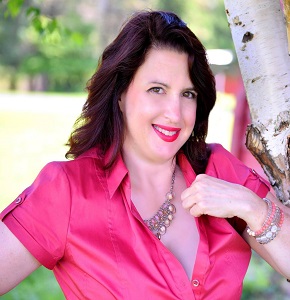 Survivor, Public Speaker, Podcast Host
So, she invested in a millionaire mentorship group and it put her on a new path! Today, she is still invested in this group and has grown so much thanks to its mentors and amazing women (sisters!) who have shared and supported her goals to change the world. Now she has had to place herself in the hot seat by hosting webinars and doing Facebook Lives to share her story. She has also started a Coaching business and was a special guest last year on Inspired News Radio and the Women 4 Women Radio Network out of Canada. She is also the host of the podcast, Let's Break the Silence.
HOW TO LISTEN
YOU CAN LISTEN ANYTIME ON OUR WEBSITE OR SUBSCRIBE TO
ENDING DOMESTIC ABUSE IN YOUR FAVORITE PODCAST APP: