July is National Minority Mental Health Month.
Although on a broad scale the importance of mental health care is better understood, there are still too many people who face doubt, ridicule, judgement, and a lack of resources when seeking help for mental illness. Dr. Green and Ayushee Ghoshal discuss the mental health stigma that still exists in many communities and cultures. Ayushee shares her powerful story and an important message: Those struggling with mental illness are not "crazy," and it is okay to not be okay.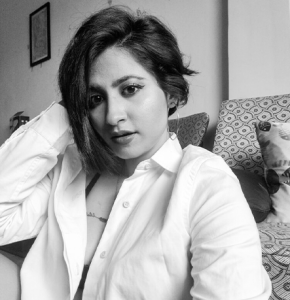 Lawyer, Writer, Poet, Activist
Ayushee Ghoshal is a writer, poet and a mental health and body positivity activist.
She is the writer of the best selling poetry book 4 AM Conversations. It deals with sensitive topics of depression, suicidal ideations and how to overcome these challenges. She has been working to destigmatize conversations around Mental Health for the last couple of years. She runs her own Mental Health hashtag #AyuOkay where she talks about the challenges around mental health and how to handle them.
HOW TO LISTEN
YOU CAN LISTEN ANYTIME ON OUR WEBSITE OR SUBSCRIBE TO
ENDING DOMESTIC ABUSE IN YOUR FAVORITE PODCAST APP: