In this episode, Dr. Green talks to Christina Vitagliano, a survivor of child sex abuse who has since found success as a CEO and entrepreneur.
This past year, she published her memoir, Every Nine Minutes, to share her story as a child victim and how she dealt with the abuse that continued throughout her teenage years. You can find her book on Amazon.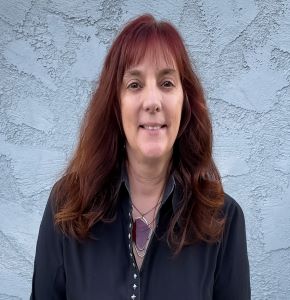 Author and Founder of Monster Mini Golf
Christina Vitagliano is an author, entrepreneur, and the founder of the successful family entertainment concept, Monster Mini Golf.
Having spent decades working on her memoir, Every 9 Minutes, Christina hopes to share her story and touch the hearts of readers with her account of childhood abuse, empowering survivors to reclaim their lives and learn to thrive despite their trauma. Through her family entertainment business, her passion is to provide affordable fun entertainment that the whole family can enjoy, and she's spent years growing Monster Mini Golf into a multi-million-dollar company with 30 locations across the USA and Canada. Christina currently resides in Las Vegas with her wonderful and supportive husband Patrick.
HOW TO LISTEN
YOU CAN LISTEN ANYTIME ON OUR WEBSITE OR SUBSCRIBE TO
ENDING DOMESTIC ABUSE IN YOUR FAVORITE PODCAST APP: