Our tenth episode of Ending Domestic Abuse features a candid and inspiring conversation with Darla Locklear Hooker, a survivor of domestic violence who served 105 days in prison for shooting her abuser in self-defense. Darla opens up about her traumatic experiences, which started during a difficult childhood, and provides poignant advice to listeners in similar situations.
This episode features a promotion for My Sister's Place, an organization that provides emergency shelter and essential programs for victims of abuse. If you live in the DC area and need help, visit www.mysistersplacedc.org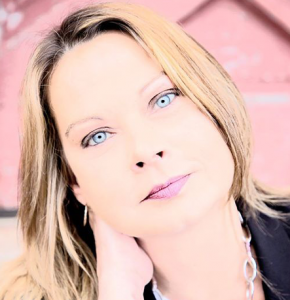 Domestic violence advocate, survivor, and author
Darla Locklear Hooker is a domestic violence advocate, survivor, and author of Broken Silence: The Darla Locklear Hooker Story. Click here to buy her book.
As a child, Darla experienced unthinkable trauma including witnessing domestic abuse between her parents, the death of both of her parents, and even molestation and rape at the hands of family members and foster parents.
At age 14, Darla met a 24-year-old man named Maddex who she would go on to marry that year. For the next several years, Darla endured extreme physical, emotional, financial, and verbal abuse. After surviving numerous, almost fatal, physical attacks and threats to her life and her children's lives, Darla shot Maddex in self-defense at age 21. Darla would go on to serve 105 days in prison for her action of self-defense.
After being released and working through her trauma with a therapist, Darla is able to share her story and dedicate her life to helping women like her.
HOW TO LISTEN
YOU CAN LISTEN ANYTIME ON OUR WEBSITE OR SUBSCRIBE TO
ENDING DOMESTIC ABUSE IN YOUR FAVORITE PODCAST APP: