In our fourth episode of Ending Domestic Abuse, Dr. Ludy Green is joined by Psychiatrist Dr. Sandra Cohen to explain how the stressors caused by the current Covid-19 pandemic can increase the risk of domestic abuse, and isolate victims already struggling. Dr. Green and Dr. Cohen discuss healthy coping mechanisms to handle frustration and mental health issues worsened by new economic insecurities, while also responding to urgent stories from listeners and providing essential steps to seek help and safety from domestic violence during a pandemic.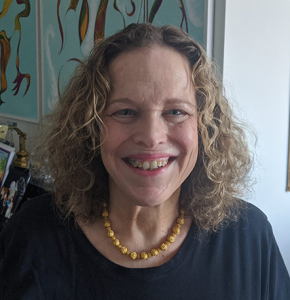 Occupational and Organizational Psychiatrist
A native of metro Washington, DC, Dr. Sandra K Cohen, MD graduated from Radcliffe College in 1974 and Harvard Medical School in 1978, where she was a Harvard National Scholar. Dr. Cohen moved to NYC for her Psychiatric Residency at The New York Presbyterian Hospital, Cornell University Medical College, which she completed in June 1982, and where she continues to serve as a faculty member.
During residency, Dr. Cohen began her lifelong interest in Occupational and Organizational Psychiatry, and also pursued psychoanalytic training at The New York Psychoanalytic Institute, which she graduated from in October 1987. Currently, Dr. Cohen operates an office-based psychiatric practice in Manhattan. She also offers consulting as an Occupational and Organizational Psychiatrist to the NYC MTA and NYC Health and Hospitals Corporation, as well as to many private companies.
Dr. Cohen has a particular expertise in helping high value employees challenge their negative behaviors, which often lead to familial tensions and even violence, and successfully adapt to changing workplace norms. The Covid-19 pandemic has altered these norms considerably, intensifying professional and family stress for most workers. Dr. Cohen continues to help her patients cope and craft successful, adaptive responses in this difficult time.
HOW TO LISTEN
YOU CAN LISTEN ANYTIME ON OUR WEBSITE OR SUBSCRIBE TO
ENDING DOMESTIC ABUSE IN YOUR FAVORITE PODCAST APP: