Millennials (those born between 1981 and 1996) are no strangers to economic difficulty, having come of age during the 2007-08 recession, but many still struggle with managing their finances. Right now, another generation (Gen Z) is receiving the same harsh welcome into adulthood with the recession caused by the pandemic. Improving financial literacy is a must, and Erin Lowry is here to help.
In this week's episode, Dr. Ludy Green talks money managing tips for millennials and Gen Z with financial expert Erin Lowry, creator of Broke Millennial. Green and Lowry give young people tips for following their career goals, surviving a recession, and creating a healthy relationship with money.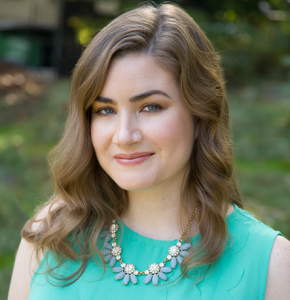 Financial Expert, Author and Creator of Broke Millennial
Erin Lowry is a millennial personal finance expert and the founder of BrokeMillennial.com. She's also the author of the book Broke Millennial: How to Stop Scraping By and Get Your Financial Life Together, Broke Millennial Takes On Investing: A Beginner's Guide to Leveling Up Your Money and Broke Millennial Talks Money: Scripts, Stories, and Advice to Navigate Awkward Financial Conversations. Her first book was named by MarketWatch as one of the best money books of 2017 and her style is often described as refreshing and conversational.
Erin Lowry graduated from college in 2011 into a job market still impacted by the 2007-08 recession. Since then, she has dedicated herself to helping other young people figure out how to control their money and improve their financial literacy.
Erin has been featured in The New York Times, Wall Street Journal and on CBS Sunday Morning, CNBC and Cheddar. She has written for USA Today, Cosmopolitan and Refinery29. Erin also regularly speaks at universities and conferences around the country. She spent most of her childhood living in Asia, but now lives in New York City.
HOW TO LISTEN
YOU CAN LISTEN ANYTIME ON OUR WEBSITE OR SUBSCRIBE TO
ENDING DOMESTIC ABUSE IN YOUR FAVORITE PODCAST APP: