In this episode, Dr. Ludy Green sits down with Gloria Feldt, an acclaimed expert on women, power, and leadership with frontline leadership experience, a bestselling author, and in-demand keynote speaker.
She is cofounder and president of Take The Lead, whose mission reflects her life's passion: to prepare, develop, inspire, and propel women to take their fair and equal share of leadership positions across all sectors by 2025 by providing breakthrough training, mentoring and coaching role modeling, and thought leadership.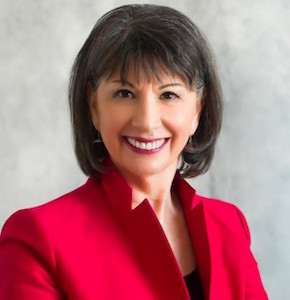 New York Times Best-Selling Author and Keynote Speaker
She is the bestselling author of five books; No Excuses: 9 Ways Women Can Change How We Think About Power, plus her own real world experience, forms the core of Take The Lead's programs. Her newest book Intentioning: Sex, Power, Pandemics and How Women Will Take The Lead is available for presale from your favorite bookseller and will be in bookstores by September 28, 2021. She is formerly president and CEO of the world's largest reproductive health and advocacy organization, Planned Parenthood Federation of America.
She was named by Vanity Fair one of "America's Top 200 Women Leaders, Legends, and Trailblazers," Glamour's "Woman of the Year," She Knows Media Inspiring Woman, Women's eNews 21 Leaders for the 21 st Century, Women Economic Forum Circle of Light award, Texas Monthly's Texas 20, Martin Luther King Living the Dream Award, Diversity Leadership Alliance Diversity Leader Award, and Forbes 40 Over 40.
HOW TO LISTEN
YOU CAN LISTEN ANYTIME ON OUR WEBSITE OR SUBSCRIBE TO
ENDING DOMESTIC ABUSE IN YOUR FAVORITE PODCAST APP: