Mrs. Ivonne A-Baki presented her Letters of Credence as Ambassador of the Republic of Ecuador to the President of the United States Donald J. Trump on February 6th, 2020.
She is an artist, painter, diplomat, peace negotiator, humanist, and politician. A multifaceted woman who is driven by her ideals. She studied arts at the Sorbonne University and obtained Masters' Degrees in Public Administration and in Public Policy at the Kennedy School of Government, Harvard University (1993).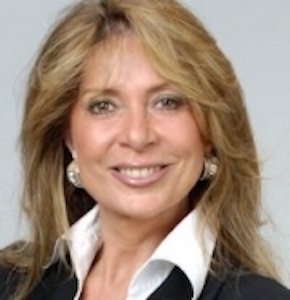 Ambassador of the Republic of Ecuador to the United States
She is fluent in English, Spanish, French, German and Arabic.
Ambassador A-Baki was born in Guayaquil, Ecuador of Arab Lebanese parents. She got involved from a very young age in the world of arts through dance and classical music that have inspired her the magic and power of art to unite ideals, cultures, people and nations. During a visit with her parents to Beirut, Lebanon, she met her husband Mr. Sami Abd-El-Baki, and raised three children: Mohammad, Faisal, and Tatiana.
In 1990 she moved to the United States of America and became an artist in residence at Harvard University. At that time she created the Harvard Arts for Peace Foundation by organizing many joint exhibitions and art shows between countries in war as a way of achieving her goals in building bridges and finding solutions.
In parallel, she established the Beyond Boundaries Foundation to improve the health of the poor people of the Republic of Ecuador. This foundation was responsible for the eradication of river blindness (onchocerciasis). Currently, the Foundation is focusing its efforts to educate people about the diagnosis and early treatment of tuberculosis and diabetes.
HOW TO LISTEN
YOU CAN LISTEN ANYTIME ON OUR WEBSITE OR SUBSCRIBE TO
ENDING DOMESTIC ABUSE IN YOUR FAVORITE PODCAST APP: