In our fifth episode of Ending Domestic Abuse, Dr. Ludy Green and Justice Mark Kennedy answer difficult questions about child abuse/neglect, and provide concrete advice about navigating the legal system and family courts to best protect vulnerable children. This episode also addresses the specific barriers to legal action created by the Covid-19 pandemic, featuring personal stories and urgent situations shared by listeners who have been struggling during quarantine. Special thank you to Megan Huber for her valuable contribution to this week's program!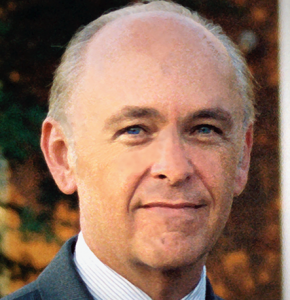 Alabama Supreme Court justice.
Justice H. Mark Kennedy received his undergraduate degree from Auburn University and his Juris Doctorate with honors from Cumberland School of Law. From 1978 to 1999, Justice Kennedy served for five years as a juvenile and Family Court Judge in Montgomery, Alabama, five years as a Circuit Judge for the Alabama Fifteenth Judicial Circuit, and eleven years as an Associate Justice for the Supreme Court of Alabama.
Upon his retirement, Justice Kennedy became President of the Montgomery (Alabama) Riverfront Development Foundation. In addition, he served as the City of Montgomery's Project Manager for the development and construction of the Class AA Minor League Riverwalk Stadium, and is presently the Project Manager for the City of Montgomery for the development of the Montgomery Convention Center and Hotel. Justice Kennedy chaired the development of a Comprehensive Master Plan for the redevelopment of historic downtown Montgomery and has worked toward its implementation since 2001.
Justice Kennedy serves as the Project Director for the Tuskegee Airmen Memorial Foundation, which, in partnership with the National Park Service, is charged with the development and construction of a Memorial at the Tuskegee Airmen Historic Site. Justice Kennedy served for twenty-one years as the Chairman of the State of Alabama's Children's Trust Fund, and is founder and Chairman of the Corporate Foundation for Children. He is the past president of The National Committee for the Prevention of Child Abuse.
Justice Kennedy is married to the former Peggy Wallace and they have two sons, 1st Captain Leigh Kennedy, U.S. Army and Burns Kennedy, a student at the University of Alabama.
HOW TO LISTEN
YOU CAN LISTEN ANYTIME ON OUR WEBSITE OR SUBSCRIBE TO
ENDING DOMESTIC ABUSE IN YOUR FAVORITE PODCAST APP: