Katie Hood is Chief Executive Officer of the One Love Foundation, a position she has held since 2014.
Under her leadership, the organization has become the nation's leading educator of young people on the topic of healthy and unhealthy relationships, as both a primary prevention strategy for relationship abuse and as an investment in the relationship health of the next generation. One Love's award-winning film-based, peer-to-peer educational workshops have reached more than 1.5 million young people in-person and over 100 million have engaged with One Love's educational campaigns online.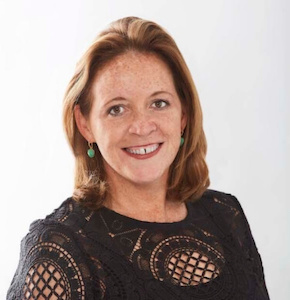 CEO, Speaker, Educator
Prior to joining One Love, Katie was Chief Executive Officer at the Michael J. Fox Foundation for Parkinson's Research where for nine years, she worked to drive research progress toward a cure for Parkinson's disease. Katie also worked as a philanthropic consultant and served as a Visiting Lecturer at Duke University's Sanford School of Public Policy. Before discovering her passion for philanthropy, she held positions at both Goldman Sachs and Bain & Company. Katie is a passionate, dynamic speaker who has appeared at TED, Aspen Ideas: Health, Milken Global Conference, Fortune's Most Powerful Women Conference, and The Nantucket Project. She is frequently quoted as an expert on dating violence and healthy relationships in national media outlets from ABC News to Teen Vogue.
Katie received her bachelor's degree in Public Policy from Duke University and MBA from Harvard Business School. She currently serves on the Dean's Board of Advisors for Harvard Business School and the President's Advisory Council of Concordia College, and has served on the Advisory Board of the National Institutes of Neurological Disease and Stroke (NINDS) at the NIH, and as an advisor to the Institute of Medicine at the National Academies in Washington DC. Katie lives outside New York City with her husband and four children.
HOW TO LISTEN
YOU CAN LISTEN ANYTIME ON OUR WEBSITE OR SUBSCRIBE TO
ENDING DOMESTIC ABUSE IN YOUR FAVORITE PODCAST APP: