Did you know that today, in 2022, only 14% of the top fashion brands are run or owned by women? This week's episode of Ending Domestic Abuse features Kay Unger, a prominent fashion designer, entrepreneur and philanthropist who started her own fashion company when the gender disparity in this industry was even wider.
Listen in as Kay delves into her amazing career path as a female leader in the fashion field, sharing her achievements along with her mistakes, and giving advice to any young women interested in pursuing fashion or entrepreneurship.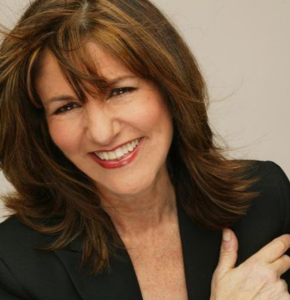 Fashion Designer, Entrepreneur, and Philanthropist
Kay Unger is a fashion designer, entrepreneur and philanthropist based in New York.
For more than forty years, her flattering, feminine line of women's dresses and apparel have made her one of America's most popular designers. Her dresses were sought after and featured by first ladies, anchorwomen, business women, partygoers and bridal parties. After graduating from Parsons School of Design, Kay entered the fashion world in 1968 as a design assistant to Geoffrey Beene. Two years later, she founded her own dress firm, Kay Unger – the first of several successful global fashion concerns she both founded and managed, including The Gillian Group, A.J. Bari, Kay Unger New York, Kay J's Pajamas and Phoebe Couture. In 2012, she formed Kay Unger Design as a means of focusing her boundless energy on unique design projects that benefit from her creative and leadership skills. Kay currently consults for Line in the Sand, a protective and active waterwear company committed to donating 100% of their profits to ocean and cancer organizations and ASTOURI, a women's ready-to-wear apparel brand merging community pride with women's apparel and accessories.
Kay serves as Trustee of The New School and Chair Emerita of Parsons School of Design, her alma mater. She has been a member of the Parsons School of Design Board of Governors since 2006 where Kay enthusiastically served as Chairman from 2013 to 2020.
In 2010, Kay founded her own foundation, The Kay Unger Family Foundation, where she now serves as chief executive officer. The Kay Unger Family Foundation primarily provides scholarships and educational opportunities for underserved children talented in the arts. The Kay Unger Family Foundation also supports already existing foundations for cancer care and research. Kay is also Co-Chair of Fashion for the Front Lines, a  New York City based task force that was created in response to COVID-19 with the singular goal to secure personal protective equipment (PPE) for frontline medical workers. Fashion for the Front Line facilitated the production and delivery to the health care industry of almost 3,000,000 PPE units on time and meeting the demanding specifications of the industry: locating production, coordinating the supply chain to keep product moving, identifying and connecting consumers all during the worst period of the Covid crisis. Kay currently serves on the Board of Directors for The New York Stem Cell Foundation (NYSCF) and the Executive Board for Retailers United. She is actively involved as a project champion and board member for the Promise Project, a longtime board member of The New East End Chapter/Jeanne Kaye League, the New York City based volunteer fundraising group for the City of Hope. Additional service activities include President of Fashion Group International, member of the Council of Fashion
Designers of America, founding member of C200 (a community of senior women executives from across the nation), first woman on The Boys and Girls Club of America's Board of Directors. Kay was the recipient of the City of Hope's Spirit of Life® Award in 2019, Girls Inc.'s first She Knows Where She's Going Award in 1985 and the Human Relations Award for the Women's Campaign for American Jewish Committee in 1996.
Born and raised in Chicago, Kay has lived in New York throughout her career; she currently lives in SoHo with her partner, David Rubin. She has two sons and six grandchildren.
HOW TO LISTEN
YOU CAN LISTEN ANYTIME ON OUR WEBSITE OR SUBSCRIBE TO
ENDING DOMESTIC ABUSE IN YOUR FAVORITE PODCAST APP: