A secret double life. An FBI investigation. $94 million stolen. Hidden abuse and control.
A story made for the movies. A perfect summer read by the pool. And it is also the real-life story of the most challenging period of Kimberly's life.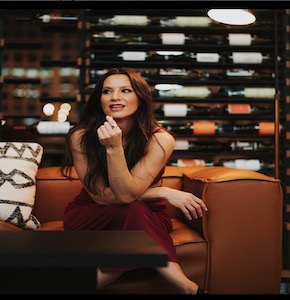 Author, Mother, Survivor
A Minnesota cold weather girl at heart, Kimberly Blackburn now finds herself enjoying life in beautiful Scottsdale, Arizona. While raising two boys, 4 and 14, takes up most of her time, she jumps at any opportunity to travel. Whether visiting a big city with her oldest son Cal, loading her SUV with snow skis and heading north, or competing across the country with her Arabian horses—it all fills her soul.
The journey of finally sharing her story is only the beginning of Kimberly's next chapter of life. She plans to continue her work inspiring others to seek their own truths in living a more authentic life. You can keep up with Kimberly's story on her instagram page @kj_blackburn.
HOW TO LISTEN
YOU CAN LISTEN ANYTIME ON OUR WEBSITE OR SUBSCRIBE TO
ENDING DOMESTIC ABUSE IN YOUR FAVORITE PODCAST APP: