In this week's episode of Ending Domestic Abuse, Dr. Ludy Green interviews Kristina Bouweiri. Kristina opens up about her personal experience with domestic violence and shares her inspiring story of how she defied the odds by escaping her abuser and becoming the successful CEO of her own company. Kristina shares some tips with our listeners about how to navigate the business world as a woman and a survivor.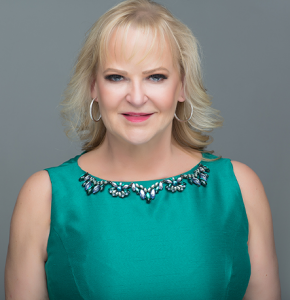 CEO of and President of Reston Limousine
Kristina Bouweiri is the Chief Executive Officer and President of Reston Limousine, Washington DC's premier transportation provider ranked the 10th largest chauffeured fleet in the nation. Starting with only five vehicles in 1990, Bouweiri diversified the business and developed Reston Limousine into to a $28 million company today with 250 vehicles from sedans to coach buses.
Kristina also is the founder of the monthly networking program Sterling Women and co-founder of the annual Virginia Women's Business Conference – two programs that have helped hundreds of women entrepreneurs and executives achieve their professional goals.
An active business community leader, Kristina has served or currently serves on boards around the DC region and beyond, including Enterprising Women magazine DC Chamber of Commerce, Leadership Greater Washington, Northern Virginia Community College, Inova Loudoun Hospital Foundation, Loudoun CEO Cabinet and BCT Bank among others.
She also is a member of the Dean's Advisory Council at George Mason University's School of Business, where she helped launch a Women in Business Initiative program to support students, alumnae and other businesswomen.
Her recognitions include Washington Business Journal's Power 100 and Top Women-Owned Businesses in Washington DC, DC Chamber of Commerce Business Leader of the Year, and International Women's Entrepreneurial Challenge Award.
HOW TO LISTEN
YOU CAN LISTEN ANYTIME ON OUR WEBSITE OR SUBSCRIBE TO
ENDING DOMESTIC ABUSE IN YOUR FAVORITE PODCAST APP: