January is National Human Trafficking Prevention Month. We are using our platform to raise factual awareness about what human trafficking truly looks like, who is most at risk, and what you can do to prevent it and support survivors.
This week, Dr. Green is joined by Laura Parker, founder and CEO of The Exodus Road, an organization that works to fight trafficking by educating the public, supporting survivors, and even conducting rescue missions to help victims escape life-threatening situations. You can learn more about The Exodus Road's mission and programs here.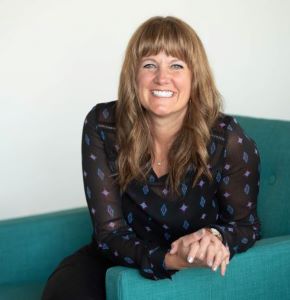 CEO and Co-Founder of The Exodus Road
Laura Parker is the CEO and Co-founder of The Exodus Road a global organization which fights human trafficking.
Laura and her husband Matt founded the organization while living and working in Thailand, while her husband served as an undercover investigator into sex trafficking. With extensive international nonprofit experience, she now leads teams and programs in the United States, Thailand, India, The Philippines, Brazil and another undisclosed country in Latin America. The Exodus Road partners with law enforcement to fight human trafficking crime, equips communities to protect the vulnerable through training programs and empowers survivors as they walk into freedom. Laura has served the organization for a decade in a variety of roles and she is passionate about creating healthy and effective teams. Laura and her family currently live in Colorado.
HOW TO LISTEN
YOU CAN LISTEN ANYTIME ON OUR WEBSITE OR SUBSCRIBE TO
ENDING DOMESTIC ABUSE IN YOUR FAVORITE PODCAST APP: