In our third episode of Ending Domestic Abuse, Dr. Ludy Green is joined by best-selling author Leslie Morgan Steiner to discuss Leslie's story as a survivor of domestic abuse and now esteemed advocate. Leslie shares her story of how the man she loved became physically and mentally abusive and how she found peace and healing after finally leaving him. Dr. Green and Leslie explore the process of speaking out after experiencing trauma, rebuilding her life, creating a dialogue about victim-blaming, and feeling empowered to tell her story. Thank you to Leslie Morgan Steiner for bravely speaking out and sharing her story.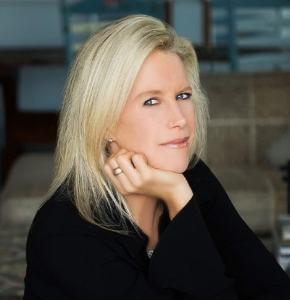 New York Times best selling author, consultant, and thought leader.
Leslie Morgan Steiner is the author of four nonfiction books: The New York Times bestselling memoir Crazy Love; the critically acclaimed anthology Mommy Wars: Stay-at-Home and Career Moms Face Off on Their Choices, Their Lives, Their Families; The Baby Chase: How Surrogacy is Transforming the American Family; and The Naked Truth, which explores female sexuality, self-esteem and dating after 50. From 2006-2008 she also wrote over 500 columns for the Washington Post's popular online work/family column "On Balance."
Steiner has a BA in English from Harvard College. Her first job after graduating was writing and editing for Seventeen Magazine. After graduating from Wharton in 1992 with an MBA in Marketing, she spent 10 years at Johnson & Johnson, launching Splenda Brand Sweetener from Argentina to Australia to Dubai. She returned to her hometown of Washington, DC in 2001 to become General Manager of the 1.1 million-circulation Washington Post Magazine, a job she loved for five years, until the demands of juggling work and raising kids prompted my return to fulltime writing.
Steiner has been a regular guest on The Today Show, National Public Radio, ABC, NBC, CBS, and cable news networks. Her 2012 TEDTalk about domestic violence, which was curated by a friend from second grade, has been viewed by over five million people, and in 2014 she conducted her second TEDTalk exploring the ethics of global surrogacy on the stage of the Kennedy Center in Washington, DC.
HOW TO LISTEN
YOU CAN LISTEN ANYTIME ON OUR WEBSITE OR SUBSCRIBE TO
ENDING DOMESTIC ABUSE IN YOUR FAVORITE PODCAST APP: