It has been almost one year exactly since the Covid-19 pandemic hit the U.S. In that time, many people have struggled and are still struggling with finding employment and pursuing their careers.
Listen in this week as Dr. Ludy Green and career coach Marianne Ruggiero give essential advice for overcoming obstacles and landing a job during the pandemic.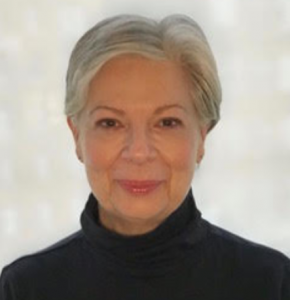 Career Coach and President and Founder of Optima Careers
Marianne Ruggiero is the President of Optima Careers which she founded as a boutique career consulting service after a 25-year career in Human Resources. As a consultant and coach, she offers a highly customized, proprietary approach to addressing career and work-life issues. Working one-on-one, she helps clients see their strengths, understand their work style, clarify their goals, align with the marketplace and create an actionable plan that enables them to move forward with confidence.
Marianne's human resources experience included senior positions with prominent companies such as American Express, Citigroup, and J. Crew. Her executive clients also span a broad spectrum from Goldman Sachs and Morgan Stanley to iconic brands such as Tiffany's and Coca Cola.
Marianne has contributed to the Harvard Business Review, appeared on CNN Money with Christine Romans and regularly addresses business and education groups. Marianne has an MBA in Organizational Development
from Pace University where she was awarded an Andrew Mellon fellowship.
Listen to the Georgetown Career Coaching Webinars that Marianne mentioned in the episode here:
HOW TO LISTEN
YOU CAN LISTEN ANYTIME ON OUR WEBSITE OR SUBSCRIBE TO
ENDING DOMESTIC ABUSE IN YOUR FAVORITE PODCAST APP: