In this episode, Dr. Ludy Green sits down with Mary Kathryn Nagle, Cherokee citizen, lawyer, playwright, and activist.
They discuss the often silent epidemic of violence faced by Indigenous women and children, and the mental, emotional, and physical toll of intergenerational violence and trauma. They also explore the legal, social, political, and economic reforms that must happen to bring justice to Indigenous communities.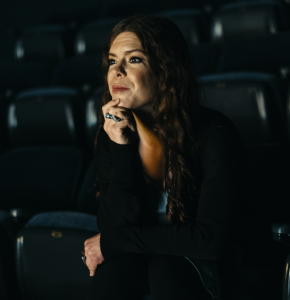 Lawyer, Playwright, Citizen of Cherokee Nation
Mary Kathryn Nagle is an enrolled citizen of the Cherokee Nation. She is also a partner at Pipestem and Nagle Law, P.C., where she works to protect tribal sovereignty and the inherent right of Indian Nations to protect their women and children from domestic violence and sexual assault. From 2015 to 2019, she served as the first Executive Director of the Yale Indigenous Performing Arts Program.
Nagle is an alum of the 2013 Public Theater Emerging Writers Program. Productions include Miss Lead (Amerinda, 59E59), Fairly Traceable (Native Voices at the Autry), Sovereignty (Arena Stage), Manahatta (Oregon Shakespeare Festival), Return to Niobrara (Rose Theater), and Crossing Mnisose (Portland Center Stage), Sovereignty (Marin Theatre Company), and Manahatta (Yale Repertory Theatre). She has received commissions from Arena Stage, the Rose Theater (Omaha, Nebraska), Portland Center Stage, Denver Center for the Performing Arts, Yale Repertory Theatre, Round House Theater, and Oregon Shakespeare Theater.
HOW TO LISTEN
YOU CAN LISTEN ANYTIME ON OUR WEBSITE OR SUBSCRIBE TO
ENDING DOMESTIC ABUSE IN YOUR FAVORITE PODCAST APP: