On this week's episode of the Ending Domestic Abuse podcast, Dr. Ludy Green speaks with Marya Meyer, the Executive Director of the Women's Fund of Miami-Dade County in Florida. Together, they discuss the specific issues related to domestic/sexual abuse and human trafficking impacting the women of Miami-Dade, and the work that The Women's Fund does to prevent violence and empower victims.
Learn more about The Women's Fund of Miami-Dade County by clicking here.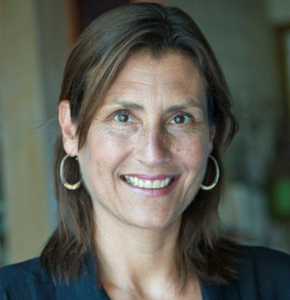 Interim Executive Director of The Women's Fund of Miami-Dade
Marya Meyer is the Interim Executive Director of The Women's Fund Miami-Dade, an organization who's vision is a world where power and possibility are not limited by gender. She is a member of the Miami-Dade Domestic Violence Coalition and the South Florida Human Trafficking Task Force. She has been One Billion Rising's Global Coordinator for Miami since 2012.
This grassroots movement brings together ordinary citizens and stakeholders to create the awareness and solidarity necessary to dramatically reduce the staggering statistics of gender violence, both locally and across the globe, in our lifetimes. United Nations statistics reveal that 1 out of 3 women and girls will be raped or beaten in her lifetime, which is over One Billion people suffering from gender violence.
Focusing locally on the greatest challenges facing the South Florida community, Marya and key partners coordinated powerful grassroots RISINGS which subsequently transformed into a partnership with The Women's Fund Miami-Dade to lead monthly meetings where public and private entities, government civil servants, activists, volunteers and all those concerned with creating Freedom from Violence could join forces and resources, including on the key issue of Human Trafficking. Principal activities include collaborative outreach to schools and the community to empower individuals with the information they need about WHAT YOU SHOULD KNOW/WHAT YOU CAN DO when gender violence crosses one's path.
Marya is a bilingual English/Spanish Music and Artist Marketing Executive with over 25 years of international experience in the realms of entertainment and contemporary culture, Media and Artist Relations, Talent Booking and Artist Management.
HOW TO LISTEN
YOU CAN LISTEN ANYTIME ON OUR WEBSITE OR SUBSCRIBE TO
ENDING DOMESTIC ABUSE IN YOUR FAVORITE PODCAST APP: