Naz Meknat escaped life in Iran to find freedom and independence in America.
What we are seeing in the news, she actually lived through. Naz shares her story in her memoir, 7000 Miles To Freedom which details how she overcame the Morality Police and being abused and held hostage by her then husband. As a refugee in the United States, Naz was able to take back control of her life and independence in order to launch a successful business as a celebrity stylist, working with people such as Sterling K. Brown and being featured in InStyle and People.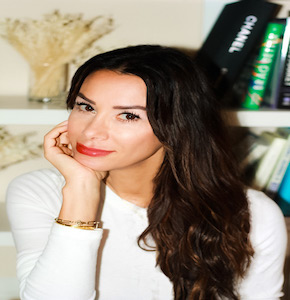 Author, Celebrity Stylist, Survivor
Naz is a women's right advocate and is sharing her story of what life in Iran is really like in order to bring more awareness to what Persian women are going through.
She would love the opportunity to share her story with you and your audience since it is a firsthand experience unlike any other.
HOW TO LISTEN
YOU CAN LISTEN ANYTIME ON OUR WEBSITE OR SUBSCRIBE TO
ENDING DOMESTIC ABUSE IN YOUR FAVORITE PODCAST APP: