As a survivor-led organization staffed by individuals who share the same background as the youth served, GEMS has a unique ability to provide a culturally specific response to victims of sexual assault.
The expertise of the staff begins with Rachel Lloyd, the Founder and CEO of GEMS. In 1997, as a 23-year-old survivor of commercial sexual exploitation and trafficking doing outreach for a program working with adult women in the sex industry, Rachel began meeting 12, 13, and 14 year old girls of color on the street and in adult prisons. Seeing a clear need, Ms. Lloyd started GEMS in 1998 with a groundbreaking vision: to provide survivor-led services specifically to low income girls and young women of color who had experienced commercial sexual exploitation; to raise awareness of the issue and to radically change people's perceptions of girls and women who were victims of CSE, (and what would later be known as domestic trafficking); to change the laws and systems that directly impacted low income survivors of color and to empower a community and then a generation of survivor leaders who would be at the forefront of policy-making, advocacy and services.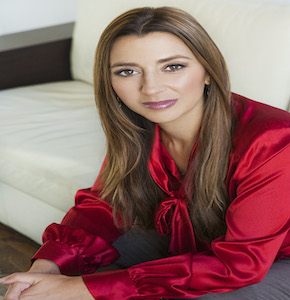 Author, Activist, Advocate
Rachel received her Bachelors in Psychology from Marymount Manhattan College and her Masters in Applied Urban Anthropology from the City College of New York.
Rachel has won multiple awards and honors including the 2018 World's Children's Award from Queen Silvia of Sweden, a prestigious award voted on by 1.2 million children worldwide and previously won by world-changing activists including Malala Yousafzai, Nelson Mandela and Archbishop Desmond Tutu. In 2020 Rachel was honored in England as the Commander of the Order of St. Michael and St. George by the Queen's New Years Honours List for her services to supporting victims and survivors of commercial sexual exploitation and trafficking. Recently, Rachel has been​​nominated for the World Childrens Prize Decade Child Rights Hero of 2021, for her work spanning over 20 years to tackle domestic trafficking and commercial sexual exploitation of children, CSEC, in the US.
HOW TO LISTEN
YOU CAN LISTEN ANYTIME ON OUR WEBSITE OR SUBSCRIBE TO
ENDING DOMESTIC ABUSE IN YOUR FAVORITE PODCAST APP: