April is National Child Abuse Prevention Month. Every day, 5 children in the US die from child abuse and neglect.
This week, Dr. Ludy Green and Samantina Zenon have a difficult and open conversation about how to do better to protect and listen to children, and begin the journey of healing from childhood trauma.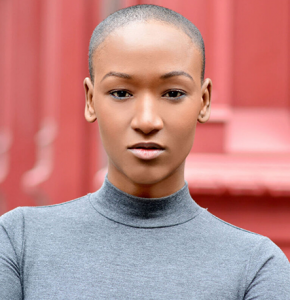 Actress, Public Speaker, Entrepreneur and Advocate for Child Abuse Prevention
Samantina Zenon was born and raised in Haiti. She is a courageous woman who did not allow her background and struggles to limit her from achieving her dreams. From her experiences, she learned to be hardworking, have determination, focus and have the I can achieve anything attitude. She was named one of the most influential content creators by Shape.
She is an actress, founder of Wildsamfierce shop a passionate public speaker. Her soft spot is children, which is the primary reason she advocates for them. Samantina has an impressive audience of +60,000 followers across social media platforms. Her work has been featured in notable publications, including Coveteur, Thrive Global, Medium, and more. She loves to be creative and enjoys eating ice cream.
Her mission is to help educate thousands of people on the importance of raising children in a conducive environment with love and care, which will make this world a better place.
HOW TO LISTEN
YOU CAN LISTEN ANYTIME ON OUR WEBSITE OR SUBSCRIBE TO
ENDING DOMESTIC ABUSE IN YOUR FAVORITE PODCAST APP: