On this week's episode of the Ending Domestic Abuse podcast, Dr. Ludy Green speaks with Suzanne Dubus, CEO of the Jeanne Geiger Crisis Center. Suzanne opens up about her own experiences with domestic abuse and shares how she makes sure the Jeanne Geiger Crisis Center is a safe and welcoming space for all victims of violence, regardless of gender, sexuality, or sexual identity.
Learn more about the Jeanne Geiger Crisis Center located in Massachusetts by clicking here.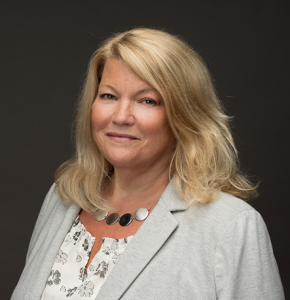 CEO of the Jeanne Geiger Crisis Center
Suzanne Dubus is the Chief Executive Officer of the Jeanne Geiger Crisis Center and has led the organization for 25 years.
The Jeanne Geiger Crisis Center's mission is to empower individuals and engage communities to end domestic violence. Suzanne believes that safety should not simply be placed on a survivor's shoulders, but rather the responsibility for establishing a safe community belongs to the community itself. She has built this philosophy into the Center's approach, which includes four pillars of work: Survivor Services, where a dedicated staff offers advocacy, clinical and legal support to adult and child survivors of domestic violence; Youth Empowerment Services, where programs implemented in area schools work to prevent domestic violence in the next generation; Domestic Violence Homicide Prevention, which offers training and technical assistance to over 200 jurisdictions across the country; and Abuser Education, which provides court-ordered intimate partner abuse education.
In addition to her work at the Center, Suzanne is deeply engaged with a larger community of organizations fighting to end domestic violence. She previously served as President of the Board of Directors at Jane Doe Inc., the Massachusetts Coalition Against Sexual Assault and Domestic Violence. She also holds a position on the Governor's Council on Sexual and Domestic Violence and the Massachusetts Council on Family Service Agencies.
In 2005, the Center created the Domestic Violence High Risk Team Model that works to prevent domestic violence homicides. In October 2010, Vice President Biden named the model a promising practice in a ceremony marking Domestic Violence Awareness Month; and in 2011, Suzanne was named a Champion of Change by the White House.
HOW TO LISTEN
YOU CAN LISTEN ANYTIME ON OUR WEBSITE OR SUBSCRIBE TO
ENDING DOMESTIC ABUSE IN YOUR FAVORITE PODCAST APP: