In our sixth episode of Ending Domestic Abuse, Dr. Ludy Green speaks with Tanya Brown who opens up about the continued impact of her sister Nicole Simpson's death and battle with domestic abuse on their family. Brown candidly shares her journey through mental illness and overcoming trauma, and responds to some difficult questions from listeners struggling with their own mental health and abusive situations.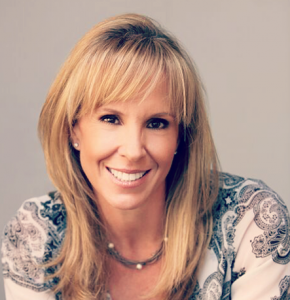 Domestic violence counselor, advocate, and life management coach.
Tanya Brown is a domestic violence counselor, advocate, and life management coach who is motivated by her personal experience with abuse and trauma to help people develop healthy coping skills and achieve their goals. Brown is well-known as the youngest sister of Nicole Brown Simpson, ex-wife of former football player and actor O.J. Simpson, who was murdered in 1994.
Tanya Brown has been an Intimate Partner Violence speaker for over 10 years. She has shared her story as a keynote speaker with the Hope Foundation, a Homicide/Suicide Psychology Class at the University of CA, Irvine, and for doctors of Mission South Coast Medical Center in Laguna Beach, CA. Brown also does consulting work with universities, victims of domestic violence, teenagers with mental health issues, and shelters for battered women. She has been consulting for 10 years and has been a life coach since 2001.
Brown personally survived a mental health breakdown— an experience that forced her to do the self-work necessary for survival, and gave her the strength to support others going through similar situations. She launched www.tanyabrown.net to empower people to come forward and talk about their emotional challenges.
Recently, Brown published a book called The 7 Characteristics of Abuse: Domestic Violence, Where it Can Start and Where it Can End. The book lets readers in on how to identify abusive relationships and what to do about it. Read more about the book and purchase it here: https://www.tanyabrown.net/the-7-characters-of-abuse/
Brown's life goal is to help others help themselves by providing tools for heightened mental clarity and awareness. She empowers her clients to remain disciplined and focused so they will reach their ultimate goal of optimal mental health. Brown received her B.A. in Counseling Psychology with a focus on Cognitive Behavioral Therapy from Argosy University in Orange County, CA. She is currently completing an M.A. in the same field.
HOW TO LISTEN
YOU CAN LISTEN ANYTIME ON OUR WEBSITE OR SUBSCRIBE TO
ENDING DOMESTIC ABUSE IN YOUR FAVORITE PODCAST APP: