Yvette is a premier designer and a national television personality with a worldwide presence, as seen on her regular appearances on HGTV's show "Curb Appeal."
Yvette has also been featured on one of the most popular shows on the Food Network, "Restaurant Impossible" with Celebrity Chef Robert Irvine. Yvette's series "That's So '80s" and "That's So '90s" aired on the DIY Network (now Magnolia). In addition to being featured in Home & Design Magazine as "Hot New Talent," Yvette has been featured on two specials for HGTV and can also be seen on Washington, D.C.'s affiliates ABC, CBS and NBC as well as Better TV. Yvette has also been featured on nationally syndicated radio shows as well as in the New York Times, Chicago Tribune and countless other national publications. After years of successful on-camera appearances, Yvette had decided to expand her portfolio and pivot into acting, recently completing a short film.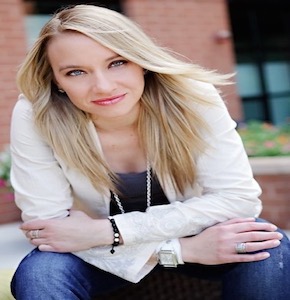 Interior Designer, Actress, Television Personality
Yvette Irene recognized at an early age that she had found her true passion in being a "creative". Growing up in New Jersey as an only child, Yvette was heavily influenced by her parents and credits her passion and drive for success to them. As a young girl, inheriting the design gene from her mom, she can vividly remember her mother always creatively rearranging the furniture in their home. Her father's strong personality and strict upbringing taught her early on that hard work pays off, and that nothing comes easy that is worth it. At the young age of thirteen, Yvette began taking classes at New York's Fashion Institute of Technology (FIT), while attending high school simultaneously, to immerse herself in the design world. She later went on to successfully obtain a degree in Accessory Design from FIT, as well as a degree in Visual Arts from Rutgers University in New Brunswick, New Jersey. Yvette has designed for many manufacturers supplying exclusive retailers such as Neiman Marcus, Bloomingdale's and Horchow.
Yvette Irene has completed numerous residential spaces for many notables, working on both coasts. Throughout her professional career, Yvette's personal brand can be found in some of the most prominent spaces, to include her international project Buddha Bar DC and a recent design project located in the New York City area, Ventanas Restaurant and Lounge, featuring Celebrity Chef David Burke. Her years of extensive design experience in two hugely innovative markets has allowed Yvette to not only stay ahead of trends, but also start them. Yvette constantly provides clients with fresh ideas that bring their residential or commercial concept to life, to include her latest remote based on-demand, design service Design Wish Genie. A quick hit design service booked in 15- or 30-minute sessions.
Yvette enjoys living in her own, newly designed and renovated, "beach chic" waterfront condo in the New York City metro area. Home is where she enjoys being a dog Mom, constantly spoiling her seven-year-old Morkie, Paulie. When she is not sitting on her balcony sipping a glass of wine, Yvette loves playing golf, trying new restaurants, travel, brunching and always creating new business opportunities as Entrepreneurs always do.
HOW TO LISTEN
YOU CAN LISTEN ANYTIME ON OUR WEBSITE OR SUBSCRIBE TO
ENDING DOMESTIC ABUSE IN YOUR FAVORITE PODCAST APP: